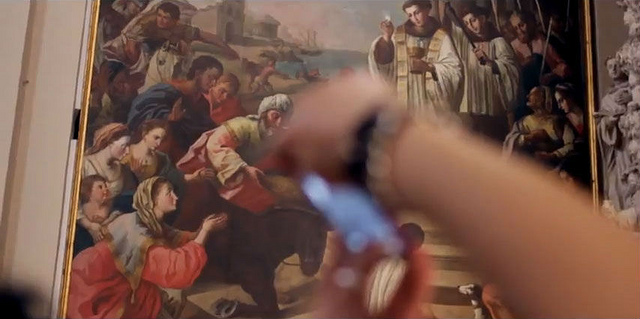 10 Mar

Points of view on the Digital Invasions

Pubblicato alle 12:05h

in

Blog

Being self referential is never a good idea so we've decided to let others tell you what the digital invasions are!

For The Florentine the "Invasioni Digitali" is a movement where online citizens take action to save ailing museums. [The Florentine is an independent, free press, the longest-running English language publication in Florence]

ArtTrav says Italian culture is in a bad way, and the state museums have been hit the worst but the digital invasions are trying to reverse this negative trend. Digital invasion to the rescue! [ArtTrav is a blog about expat life, art and travel in Italy and Europe, has been online since 2004]

"A super cool project" for Silvia, on her blog "I diari della Lambretta", a combination of two kinds of communication, old and new. A contamination between digital culture and localheritage, between the web and the place where we live in. [I diari della Lambretta is local storytelling and slow travel, two wheels and small gathering, based in Triveneto with love]

Debra says she doesn't tweet but she wrote on her blog about her participation to a Digital event happening all over Italy

A digital invasion well met in Tuscany for Elisa: "While the #invasionidigitali catered to the Italian audience, it merits a blog post because it was so out of the ordinary. I admire the ingenuity behind it and the fact that someone had the balls to market Italy's cultural and historical heritage in such a different way"

P.s. Elisa, we are now "opening" the Digital Invasions to the world, not only to italian audience… let's keep in touch!

Get ready for a cultural and digital invasion! That's the suggestion of Leila on her blog "Tuscany Arts".

Happy "invasion" to everyone!